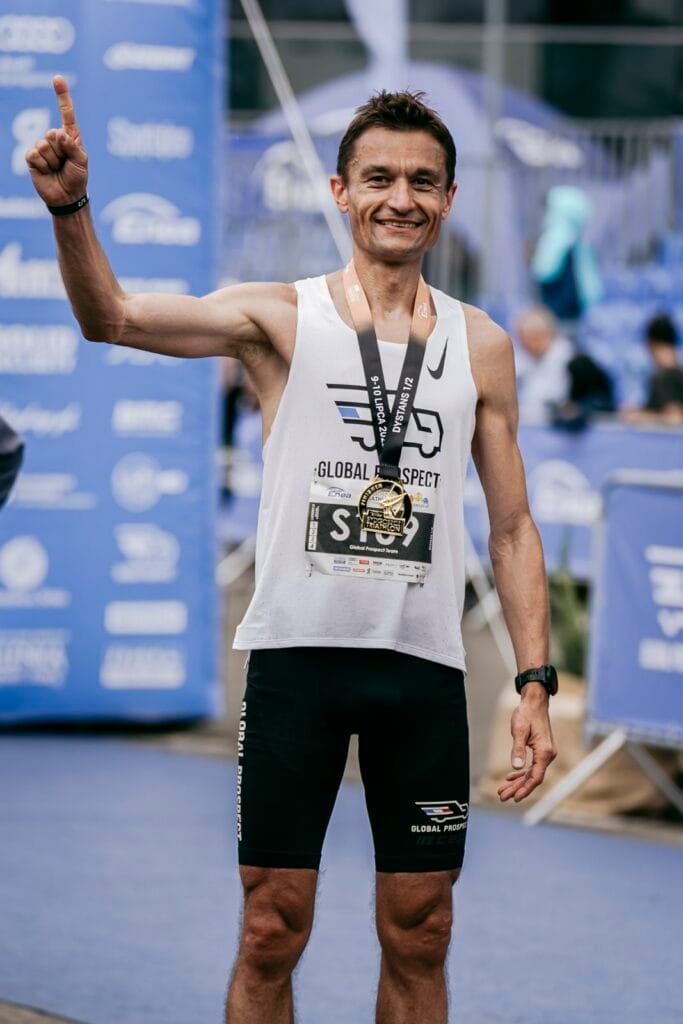 Dariusz Nożyński
He is an amateur athlete. Since around 2012, he has been focusing on distances of 10-42 km with an emphasis on the marathon. Since 2017 he has also been tentatively trying to get to know ultra running. She has been running almost forever – since 1996. That is, for more than 20 years now.
Polish champion in the 100 kilometre run, 3rd in the world in the demanding Wings For Life World Run 2021 and competitor in our triathlon relay over the longest distance. Here is our humble champion, whom we support in his passion for running! We recommend getting to know Darek better at www.szybkiebieganie.pl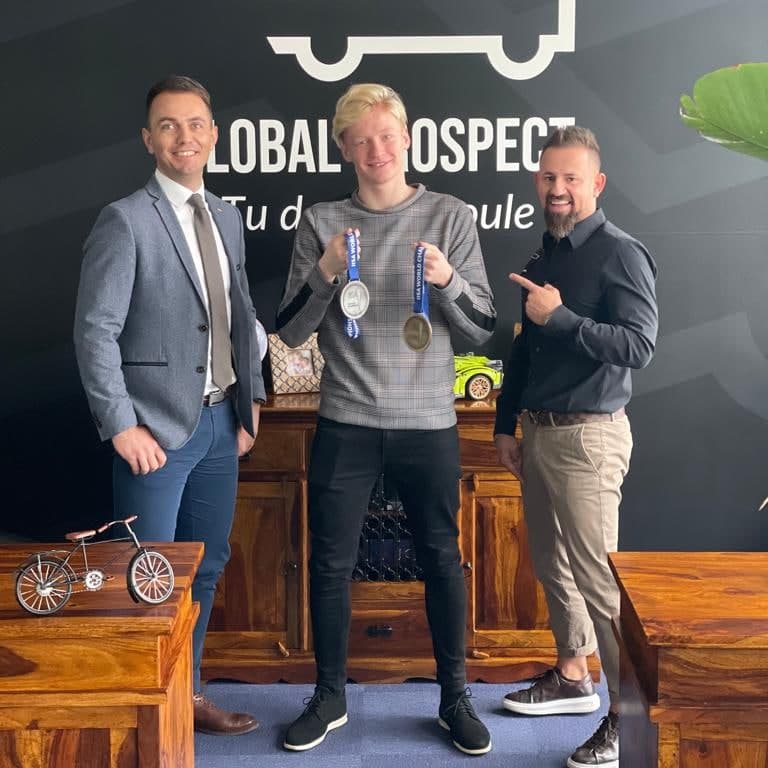 Jakub Muszyński
Gold and Silver medalist of the World Ice Swimming Championships 4-6.02.2022 Głogów, everyday competitor of Astoria Bydgoszcz with many swimming achievements. By the way, a competitor of our relay during Enea Triathlon Bydgoszcz!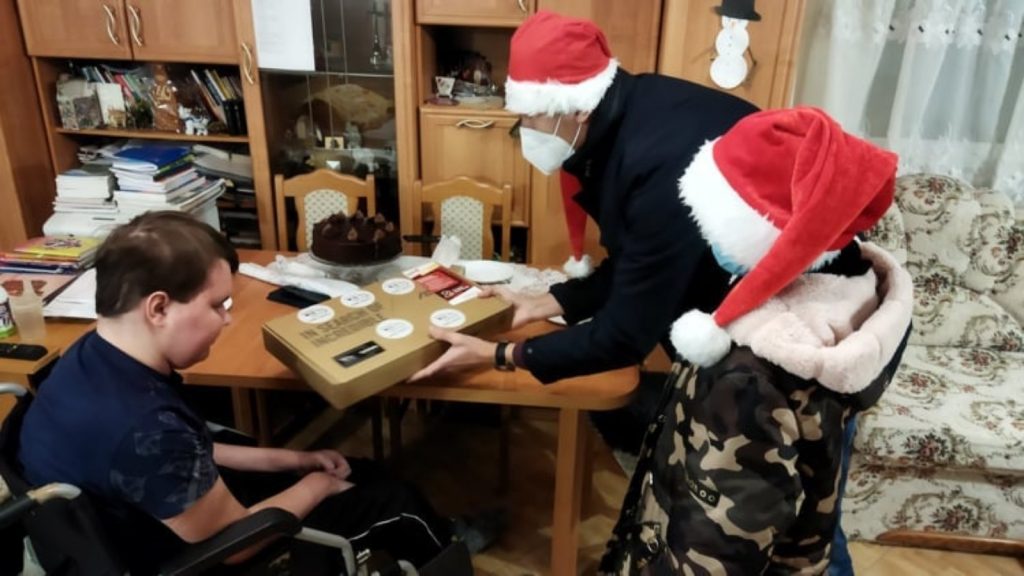 Support for Mateusz – The Art of Choice Foundation
Matthew suffered a left-sided paresis. He underwent numerous tests, after which his parents heard a diagnosis that sounded like a verdict. The news about the cerebellar tumour was devastating for them…
Thanks to The Art of Choice Foundation we had the opportunity to support Mateusz and we donated his dream laptop to him. In this special time before Christmas, We are even more happy to help the boy for whom such a dream could come true!
Mateusz we wish you a lot of perseverance and health!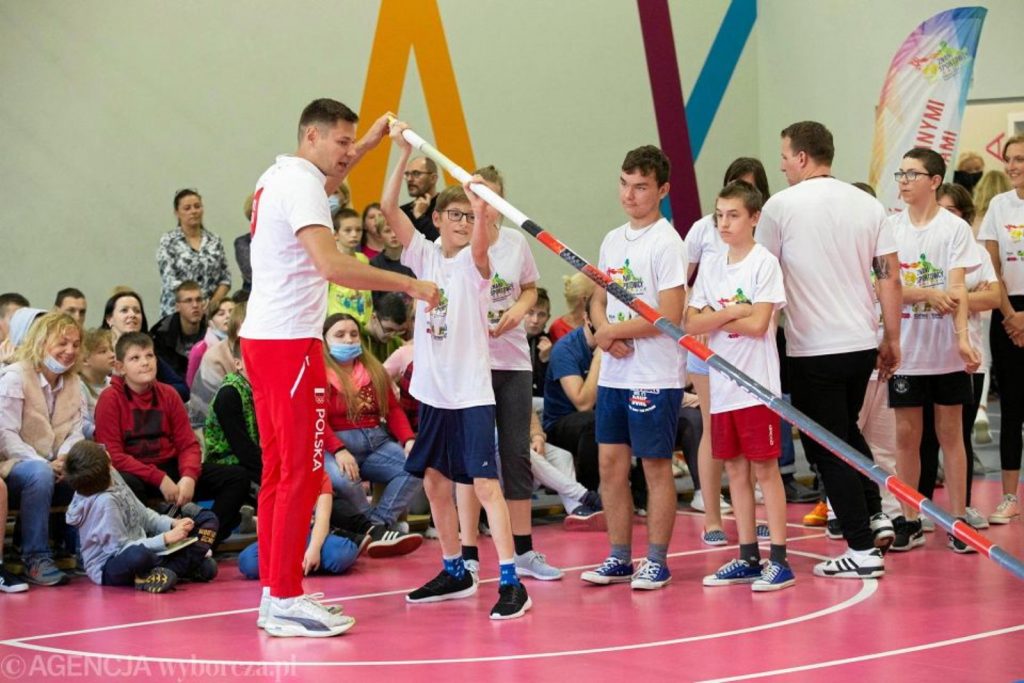 Famous athletes for children with intellectual disabilities
Who did not dream in their childhood of training together with a sportsman from the front pages of newspapers? Today, Iga Baumgart-Witan, Paweł Wojciechowski, Mateusz Bierwagen and Dorian Szyttenholm fulfilled the dreams of children from the Special School and Education Centre No. 3 in Bydgoszcz. The centre educates children and young people with intellectual disabilities from light to severe. For years, the centre's alumni have had rich sporting traditions and significant achievements in many fields of sport. The "Tacy Sami" Special Olympics Club operates at the center, where about 80 athletes train – students of SOSW nr 3, graduates of the school and athletes from outside the school. Our company supported this noble event by contributing to the production of shirts for children. We are very happy that we can support children practising sports in our region. We wish them all a lot of sporting success!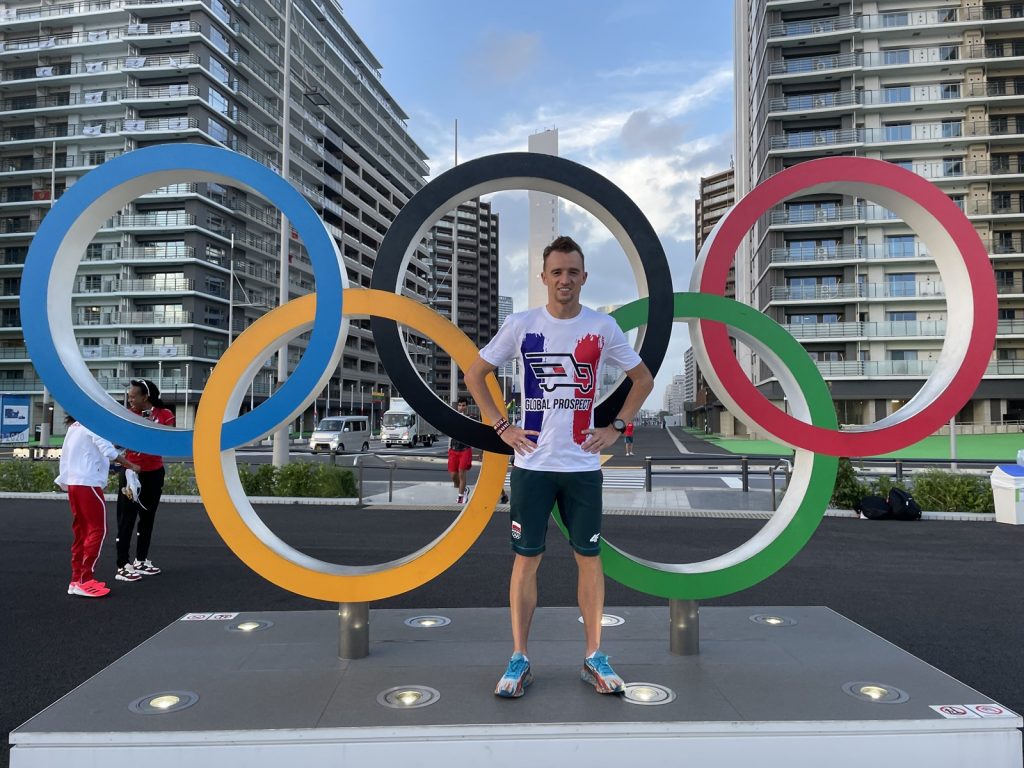 Marcin Chabowski – Athlete
Global Prospect supports sport, because sport is health!
One of the athletes we support is Marcin Chabowski, a multi-medalist in international running competitions. He has won the title of Polish Champion multiple times at different distances. 4th place at the European Championships in Amsterdam in 2016 where he ran the half-marathon distance. Winner of the Military World Champion and Vice Champion of the Military Games in South Korea. Such achievements can be envied by many runners. Marcin was also a Polish representative at the Olympic Games in Tokyo 2020 unfortunately an injury he suffered during a run ruled him out of the medal fight. During the next season, we have prepared many attractions together with Marcin. Follow us on an ongoing basis!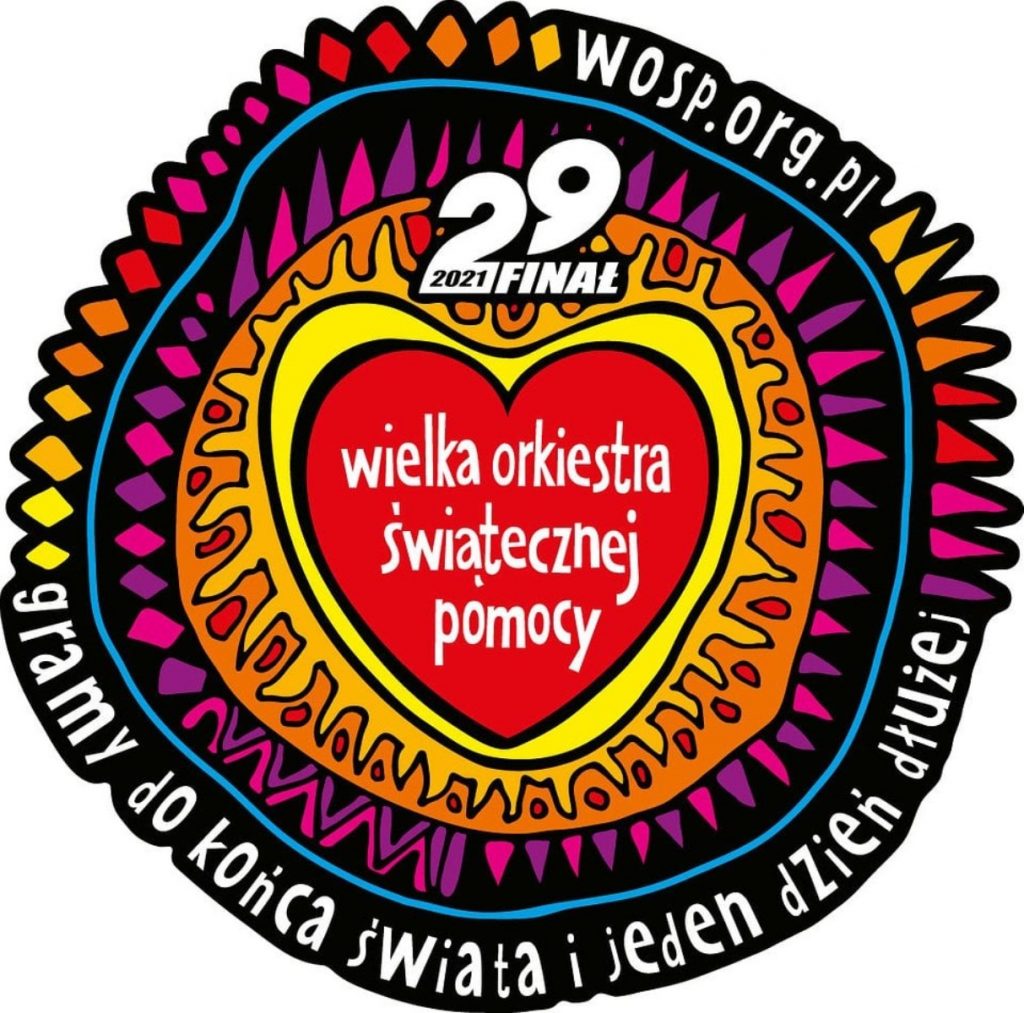 Great Orchestra of Christmas Charity!
Great Orchestra of Christmas Charity!
A foundation whose primary objective is: "health care activities involving saving the lives of sick people, especially children, and acting to improve their health, as well as acting to promote health and preventive health care". During the 29th WOŚP Finals (public collections organised by the Foundation) over 1.5 billion zlotys were collected. The WOŚP bought and donated 66,150 pieces of equipment to health care facilities all over Poland. We started supporting the Orchestra already during the 25th finale. We also played with Jurek Owsiak during the 26th, 27th, 28th and 29th finals organised together with the Orchestra headquarters in Bydgoszcz.
As the founder of the foundation says, we will play together until the end of the world and one day more!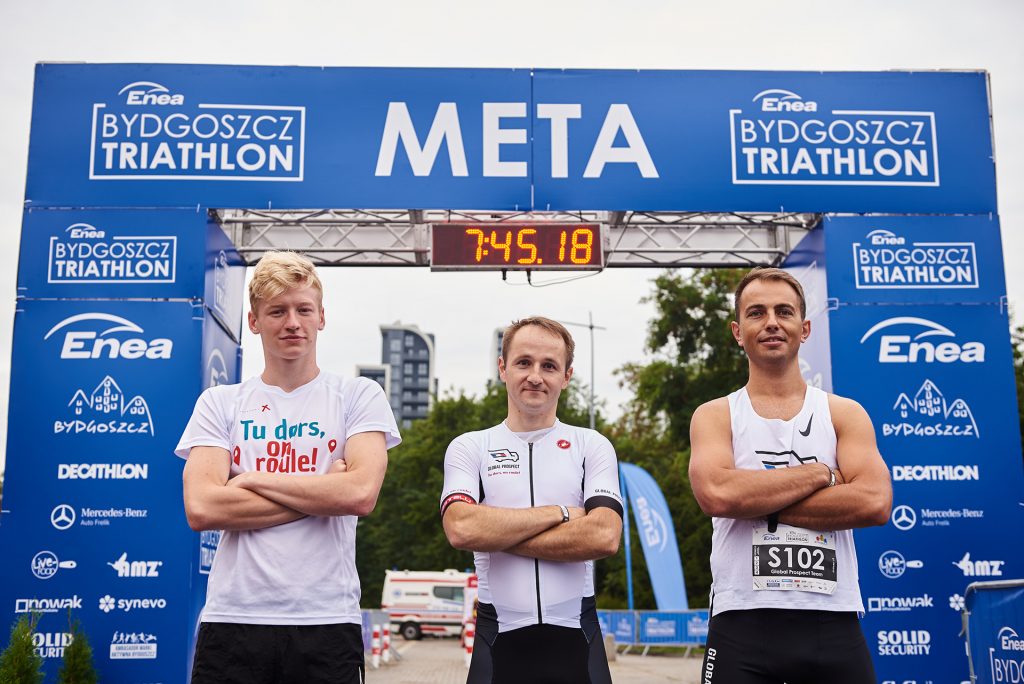 Traithlon Bydgoszcz
We can boast that we have become a strategic partner of the Enea Bydgoszcz Triathlon 28-29 August 2021. During the competition, you could visit our fan zone in Mostowa Street in Bydgoszcz! For two days, with our joint efforts, we supported the competitors competing in the largest such event in Poland! We are proud that together with the Enea Triathlon Bydgoszcz we will promote our city! In addition, our team took an active part in the ½ distance where we came 2nd!
Next year we are also competing together!